YAMAHA YPC-91
Handmade wooden piccolo, solid silver keys
From 9 483.00 8 534.00 €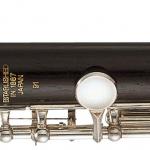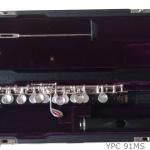 Description
Handmade model piccolos, Grenadilla headjoint & body, precious metal keys, With split E mechanism.

The YPC-91, which is hand-made by our most gifted artisans, has been developed in cooperation with some of the world's leading musicians. It features a headjoint and body of select, carefully seasoned grenadilla wood.

Signature Maurizio SImeoli YPC91MS
Developed in close cooperation with famous piccolo player Maurizio Simeoli from "Teatro alla Scala, Milano", fully handcrafted, grenadilla body and a new moustache headjoint. The first Yamaha piccolo with only cork pads.
My order
Handmade wooden piccolo, solid silver keys YAMAHA
Choose your reference